SALES POST 8-16-09
Sales include the Gazette & Alicenine. cds!
I have decided to separate CDS from other goods to make it a little easier to find items.
Gazette Singles
$26
Cassis type A
2 Disc type
Disc one includes Cassis and 蜷局 "Toguro"
Disc two (DVD)
the Cassis pv
$10
Hyena single Auditory Impression
$10
Guren single Auditory Impression
$40
大日本異端芸者的脳味噌中吊り絶頂絶景音集。(Dainippon Itangeishateki Noumiso Chuzuri Zecchou Zekkei Ongen Shuu.)- 2nd press 05.11.23(Rare!)
This compilation single includes the 3 previously released singles, 1. ザクロ型の憂鬱 "Zakurogata no Yuuutsu", 2. 舐 ~Zetsu~ "Zetsu" and 3.未成年 "Miseinen"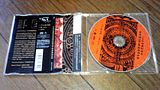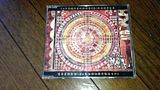 $30
Akuyuukai 「悪友會 -あくゆうかい-」 (Rare!)
Paper case version
SOLD!!
Plastic case version
This is the papercase first press
limited edition
release from 2003. All of the original papers are still in the sleeve, which can be seen in the picture. I also have the plastic case version. So when buying, please let me know which one you want. Both are first press editions.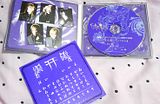 Gazette Albums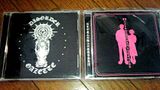 $35
大日本異端芸者的脳味噌逆回転絶叫音源集 (Dainihon Itangeishateki Noumiso Gyaku Kaiten Zekkyou Ongenshuu)
This is a compliation Album that includes all of their previously released EPs ( Cockayne Soup, Akuyuukai and Spermargarita + "Shiawase na Hibi" and "Wife" from the Gozen 0-ji no Trauma Radio single released in 2002 and "Wakaremichi" from the Wakaremichi single also released in 2002)
Track List: 1."Beautiful 5 [Shit]ers" 2."32 Koukei no Kenjuu" (32口径の拳銃) 3."Shiawase na Hibi" (幸せな日々)4."Haru ni Chirikeri, Mi wa Kareru de Gozaimasu" (春ニ散リケリ、身ハ枯レルデゴザイマス) 5."Oni no Men" (鬼の面)6."Ray" 7."Wife" (ワイフ) 8."Ito" (絲) 9."Linda ~Candydive Pinky Heaven~" 10."Black Spangle Gang" (ブラックスパンコール ギャング) 11."Wakaremichi" (別れ道) 12."☆Best Friends☆"
$35
Disorder - the rerelease dated 2006.11.2
Unlike the first rerelease of Disorder (2005.11.23) this rerelease DOES include all 12 tracks from the original 1st press (both "Intro" and "Disorder Heaven" are included).
$50
NIL - 1st press limited edition (Rare!!)
This is the 1st press limited edition of NIL which is sold out and cannot be purchased anywhere else besides through second hand. The limited edition is a 2 disc set which includes the DVD pv for "Shadow VI II I".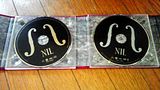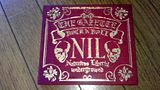 alicenine. cds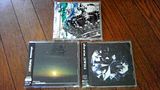 $20
FANTASY single - Type A 1st press
Disc 1 - 1."Fantasy" 2."檸檬" (Lemon)
Disc 2 - "Fantasy" pv
$10
JEWELS single - Type B
1."JEWELS" 2."ROSARIO" + bonus track 3."13"
$10
WHITE PRAYER - Type B
1."WHITE PRAYER" 2."ストレイキャット" (Stray Cat) + bonus track 3."THE LAST EMPIRE"
*I'm sorry but I can only accept paypal for these items. All prices are USD. Even if you don't have a paypal account you can still pay using a credit card or debit card by invoice sent from my paypal.

*Please note, that shipping is not included in the price of the item unless otherwise stated. Shipping will be calculated along with the paypal transaction fee [(3.9% + $.30)]. All items will be shipped from Japan once your paypal transaction is complete.


*All orders over $75 will have to be EMS shipping to protect both you, the buyer and myself.


***All comments will be screened. Feel free to ask questions if you have any and I'll try to answer them if I can. :)
Current Music: ガゼット - In the middle of chaos