SALES POST 7-27-09
GOODS UPDATED 8-18-09
GOODS UPDATED 9-01-09
SOLD ITEMS LIST
$30 タロちゃん (Taro-chan) notebook (VERY RARE!!)
SOLD!!
This notebook is very rare. It's a 2005 FC purchase only - in other words you could only purchase it if you were in the fanclub. There are a few minor marks on the cover, but no real damage. I took pics of the cover and back - as well as the inside so you can see how cute the paper is. Also took a close-up so the details can be seen.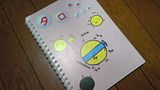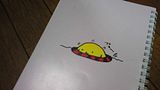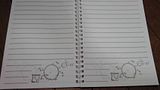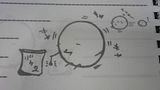 $15 each
Heresy Fanclub Magazines Garish Room 6 & 7
SOLD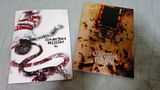 Best offer Repeated Countless Error Privilege Posters
ALL SOLD OUT!
AOI POSTER
SOLD!
KAI POSTER
SOLD!!
REITA POSTER
SOLD!
RUKI POSTER
SOLD!
URUHA POSTER
SOLD!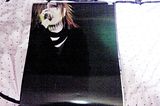 $15
Reita Priviliege Poster
SOLD!!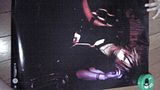 1. Pulse Wriggling to Black 04 Photoset$14 SOLD!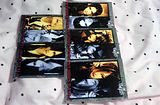 2. RCE Tour final $20 - this set was special ordered online in Japan only.
SOLD!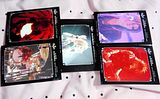 MYV double-sided - Arena37C Special Vol 24 (November 2005)
SOLD!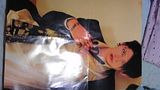 the GazettE SHOXX Vol.161 (July 2006)
SOLD!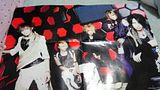 the GazettE ARENA37C Double-sided Poster (February 2007)
SOLD!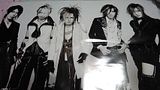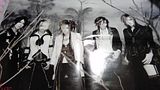 $7 each Alicenine. guitar pins & keychains
SOLD!!
Each one is
sold separately
. Or all 4 as a set for $25. International forum limitation set keychians from 2007 (Blue set is Saga's and Black guitar is Hiroto's)!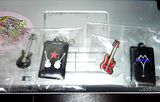 $25 Alicenine. phone strap from 2006 tour
SOLD!!!!
The little silver plate on it says something on both sides. On one side it says, "alice nine." and on the other side it says, "Light a hopeful light in your heart". The stars and safety pin are adorable on it.
$25 Club Alice fanclub pick + necklace set
SOLD!!
- a very rare fanclub set. It's in excellent condition. As you can see, one is clear and the other is metal. I'm not sure which tour it was from..if anyone could tell me, I'd really be interested to know. Thanks!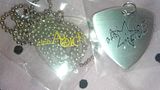 $65 STANDING TOUR 2005 [gama] The under ground red cockroach Tank Top (RARE)
SORRY, SOLD!!
- this is super rare and it really hurts me to sell this. lol I'm crazy about this tank top. It's in perfect condition.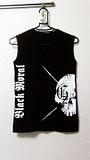 $45 GazettE TOUR 2006 [DECOMPOSITION BEAUTY] Scream Yourself Bandana
SOLD!!
- Also in excellent condition. I took 3 shots of it so you could see it in better detail. The little red patch on the other corner says "BLACK MORAL JOKERZ".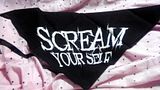 $40 Repeated Countless Error Tour Final Pass Case
SOLD!!
Brand new and never used. This sold out at the Tour Final last year at Yoyogi.
$25 Alicenine. Royal Straight Flash Tour mirror - 2007
SOLD!
*I'm sorry but I can only accept paypal for these items. All prices are USD.


*Please note, that shipping is not included in the price of the item unless otherwise stated. Shipping will be calculated along with the paypal transaction fee [(3.9% + $.30)]. All items will be shipped from Japan once your paypal transaction is complete.


*All orders over $75 will have to be EMS shipping to protect both you, the buyer and myself.


***All comments will be screened. Feel free to ask questions if you have any and I'll try to answer them if I can. :)
Current Mood:

tired
Current Music: the GazettE - Distress and Coma